Google's Nexus 5x and Nexus 6P to ship in October
|
Today in San Francisco, Google officially showed off the Huawei made Nexus 6P and LG Nexus 5X
Lets quickly go over the specs for all the Nexus Fans:
LG Nexus 5X – MSRP $379
5.2 inch 1080P screen, 12MP rear camera, 2G RAM; Come with 16GB or 32GB storage.
Huawei Nexus 6P – MSRP $499
5.7 inch AMOLED 2560×1440 screen, Qualcomm Sanpdragon 810 v2.1 processor, 3GB RAM. Available in 32G, 64G and 128G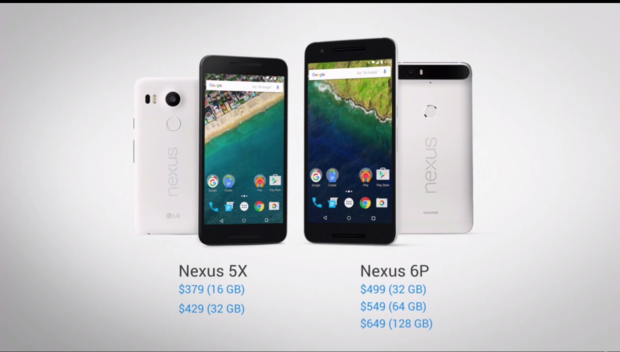 Google also announced its Nexus Protect plan, which provides two years of coverage for mechanical breakdown and other issues for two years.
In depth report by Derek W. from PC World  can be found at: