Introducing Hydro GFX from Corsair: A water cooled GTX 980 Ti
|
We know Corsair, and there are tons of Corsair fans out there. However, We know corsair because of their memory, cases and power supply. Today things may change a little bit. Corsair has teamed up with MSI, and from now on it will be known as a water-cooled GPU maker too.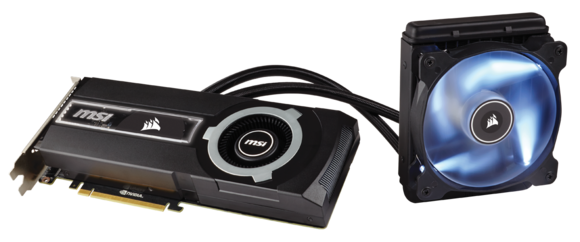 For many hardware fans, water cooling your GPU has always be a desire but everyone seems lazy to actually do it for real. I guess this is where Corsair wants to stand and why it moves into this field, just like a few years ago, when they started this entire water cooling CPU business.
5 years ago, you love to have your system water cooled, but you hate those looping, tubing, and liquid work. Then you see Corsair's all-in-one H50
Today, you have been wishing water cooled GPU for ages, but you know it takes even more effort to replace the water block and repeat those looping and tubing. So you have the Corsair GFX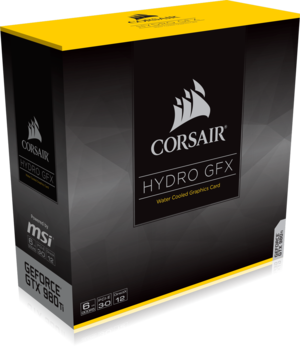 One thing I really love Corsair is that every time they launch something new, there is a market waiting for such move to happen. Bravo!
Read Gordon's full coverage on this: