Lumia 950 and 950XL Windows 10 Phone details leaked by accident
|
Microsoft scored an own goal today when details on Lumia 950 and 950 XL showed up on its UK Microsoft Store.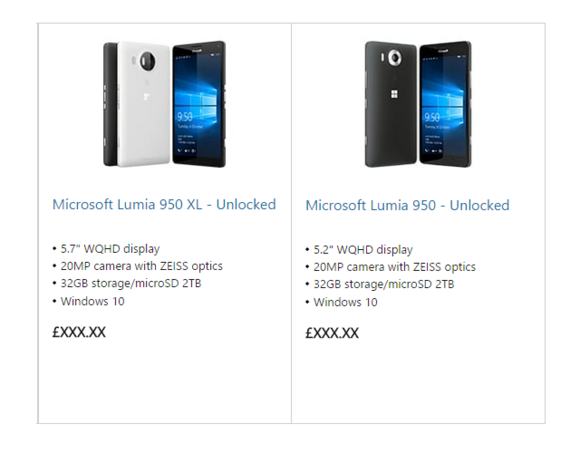 The phones were listed under Windows 10 compatible phones. However, there are no more details rather than the picture above. At least we know, it will be 5.2 and 5.7 inch with 20MP Zeiss Optics. Internal storage will be 32GB and you can expand with micro SD card up to "2TB"? Are you kidding me Microsoft?? 2TB storage in a cell phone? with Micro SD slot?!
Anyways, this draws some attention from me and I will keep an eye on this 2TB cell phone from now on.