Moto 360 2nd gen. Android Watch Battle begins officially.
|
Yesterday, I said I fell in love with the Huewei Watch. It is stunning, elegant, stylish, and recalled my love to classic watches. I ended up spending the whole night window shopping Piguet, Glashutte, chopard, and Jaeger-LeCoultre.
So today, my passion with watch did not reduce yet and luckily I have another smart watch to look at: the Moto 360 2nd gen.
I have to admit, when I first saw the picture I was like holy smoke this was a pretty watch.  in terms of the size, you have a choice between 46mm and 42mm. Indeed, the 42mm size with a small lugs is a perfect fit on ladies' wrist.  I think Motorola did a pink gold model on purpose that is to target female users.  And you can find lots of artistic themes that will be in favor for ladies.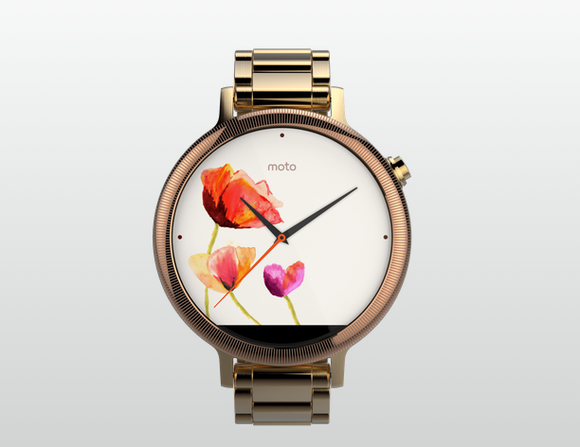 Well for the fellow male users, I know you will be looking for a classic look or a modern tech look. Well they are available.
Picture from PC World. Read Florence's full report and video on the Moto 360 2nd gen: