The Division PC Specs, Foxconn Buys Sharp, Nintendo NX 4K
|
PC requirements for the Division have been leaked. The information was leaked by Ubisoft Russia. But since other official ubisoft channels have not revealed anything, take this with a grain of salt. The minimum requirements are as follows: an intel i5 2400 or amd fx 6100, 6 gigs of ram, a geforce gtx 560 or amd hd7770 and 40gigs of storage space. The recommended specs are: an intel i7 3770 or amd fx 8350, 8 gigs of ram, a geforce 970 or amd r9 290. For operating systems you can either have windows 7, 8.1 or 10. What do you guys think of the specs? Well, just as long as they don't keep delaying the game.
Taiwanese company Foxconn wants to buy Sharp. Sharp has been struggling with debt valued at over 5 billion dollars. Foxconn is willing to take on the debts but that would mean that a Japanese company would be under foreign control. One reason for Foxconn's interest in Sharp would be to utilize Sharp's expertise in display design and manufacturing. This could mean better displays for smartphone and tablets. A decision is expected to be made on the 4th of February.
And more leaks about the Nintendo's next console the NX. A user on Twitter posted a screenshot of a survey from GFK research group, a partner of nintendo. in the survey it details things like making video calls from your tv, having gameplay flow between the NX console and the nx handheld device. But most intriguing would be support for 4K 60FPS streaming. If this is true, this would make the NX the first console to be able to stream UHD video. But, of course, take this with a grain of salt. Salt on errthang.
Time for (snippy snippets)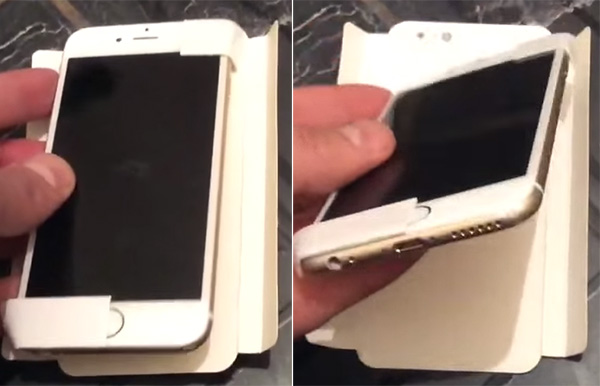 M I C gadget from youtube has posted a video of what looks to be the next 4inch version of the iphone.
Today is the last day to register your drone for free in the U.S. After that, you will be paying a $5 fee.
Gigabyte launched their new XM300 gaming mouse complete with RGB lighting. No word on pricing yet.
The steam OS got an update that adds controller support for the xbox one elite controller, as well as bluetooth headsets and gamepads.
The Jaguar board is a $45 alternative to the raspberry pi featuring an intel atom bay trail cpu.
And former mozilla ceo announced a new browser called "brave". it blocks online ads and replaces it with its own anonymous ads and shares the revenue with content makers. It's also a bold, courageous red-headed princess that'll "fight for her own hand".